Junk food: so bad for you and yet so tempting! Today just happens to be National Junk Food Day, and here are 10 foods I could live off of if calories and nutrition didn't matter. (I actually think if I ate just these foods for one day, I'd be craving a big, green leafy salad!)
It seems like my favorite junk food comes from two food groups: Vegetable and Dairy. The "-itos food group," of course, come from corn:

The potato food group, I believe, also falls under the vegetable category:
French Fries
Jays Potato Chips
Tater Tots
The ice cream food group is not just for dessert! It's dairy, of course!
Klondike bars
ice cream sandwiches
just a big ol' bowl of vanilla
And the cheese food group is one of my favorites:
Cheetos
Cheese with crackers
Cheese with wine
Cheese with macaroni
Many years ago, I went on a shopping trip and bought all junk food; nothing healthy was put into my cart. I had decided that there was a need for comfort food. My family was hanging out in my grandparents' apartment, and we were waiting, together.  Now, this isn't meant to become a sad and serious post, but sometimes comfort food is just what is needed. We were waiting for my grandfather's call to go up to heaven. He was 96 and ready to go. We hung out in the dining room, snacking on the chocolate and chips that covered the table. The most beautiful thing about all waiting together was that we were around his bedside when it was time for Grandpa to leave us. Remembering that table piled with junk food and the family being together on that day makes the memory joyful instead of sad, just like my joke-loving Grampa would want it to be!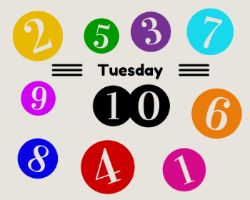 What's your favorite junk food? Do you have a memory tied to eating junk food?